Excalibur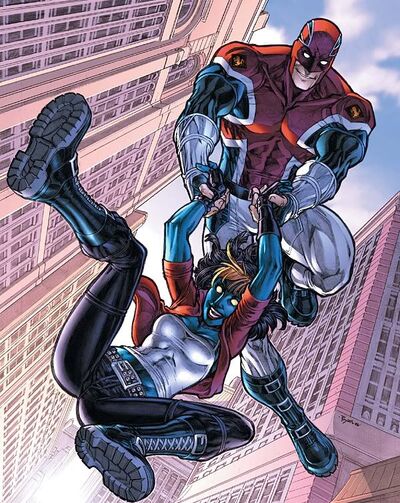 Little is known about the English Super Hero team Exalibur.One thing that is known is that formerly being a part of the team, Katherine Anne "Kitty" Pryde, was on the team before joining the X-men.
Members
Former Members
Shadowcat, Nocturne, Sage, Psylocke, Nightcrawler, Dazzler, Lockheed, Mimic, Colossus, Wolfsbane
Current Members
Captain Britain, Captain U.K., Black Knight, Crusader X, Feron, Lionheart, Micromax, Pete Wisdom, Kylun, Meggan
Ad blocker interference detected!
Wikia is a free-to-use site that makes money from advertising. We have a modified experience for viewers using ad blockers

Wikia is not accessible if you've made further modifications. Remove the custom ad blocker rule(s) and the page will load as expected.