Ad blocker interference detected!
Wikia is a free-to-use site that makes money from advertising. We have a modified experience for viewers using ad blockers

Wikia is not accessible if you've made further modifications. Remove the custom ad blocker rule(s) and the page will load as expected.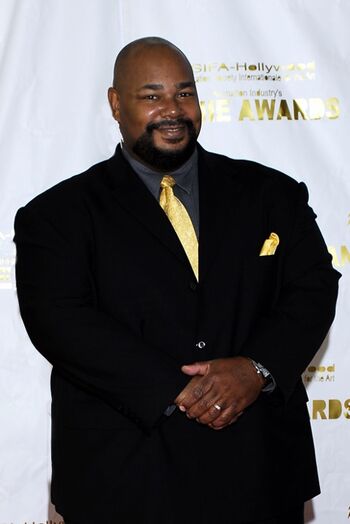 Kevin Michael Richardson
voices Shadow King and Bishop in Wolverine and the X-Men.
Significant Roles
Trigon, Mammoth, & See-More - Teen Titans
Joker - The Batman
Jabba the Hutt - Star Wars: The Clone Wars
Lucius Fox - Batman: Gotham Knight
Shadow King & Bishop - Wolverine and the X-Men
Big Man/Tombstone - The Spectacular Spider-Man
Martian Manhunter - Young Justice
Captain Gantu - Lilo and Stich!
General Aquila - TMNT
Omega Supreme - Transformers Animated
Panthro - Thundercats (2011)
External Links